Industrial Point Cloud Scanning & Modelling of Structural Steel
Structural Steel
Steel work and other structures can be scanned and modelled in CAD.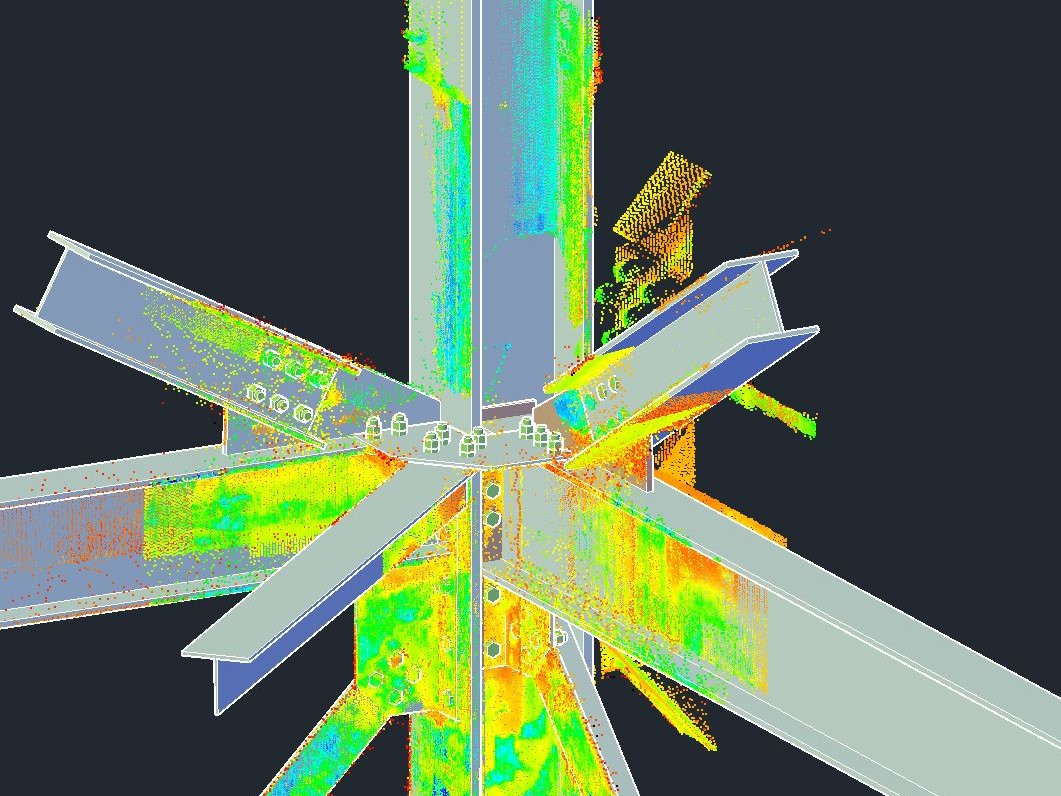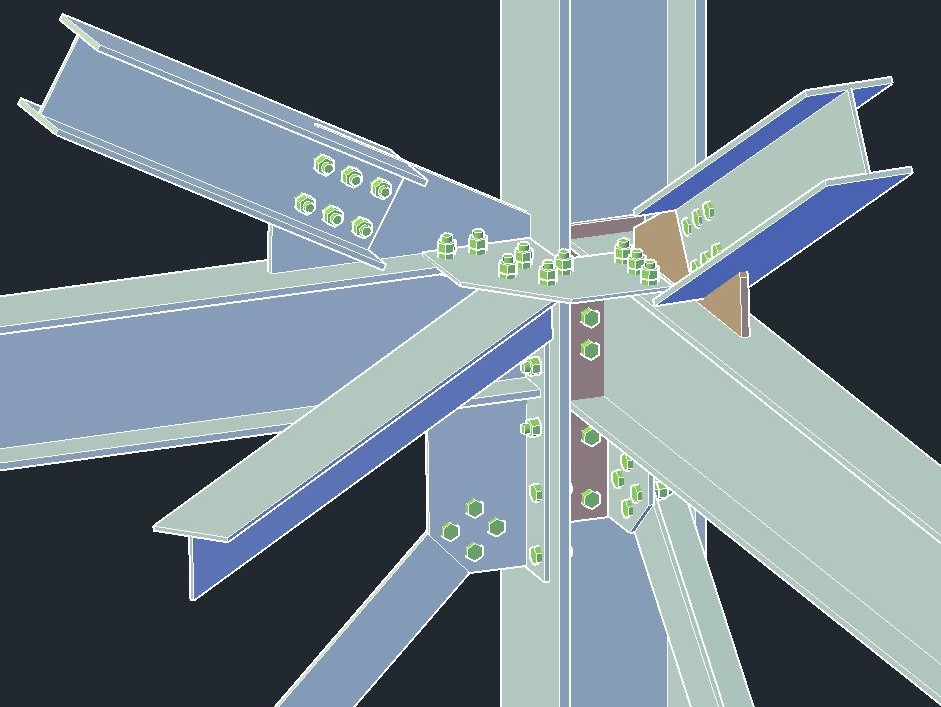 Mechanical 3D Modelling
Existing mechanical components can be surveyed and modelled in high accuracy, then new components can be manufactured and checked before installing to ensure a seamless changeout of the new component.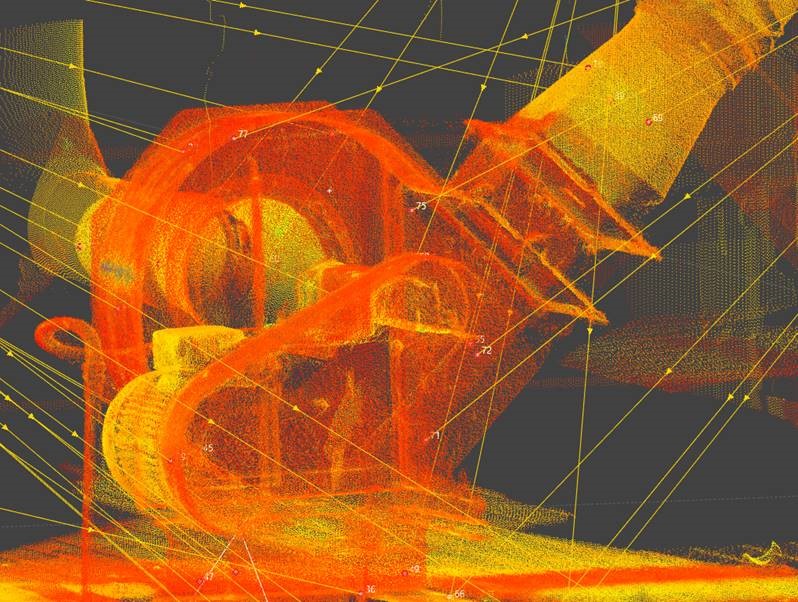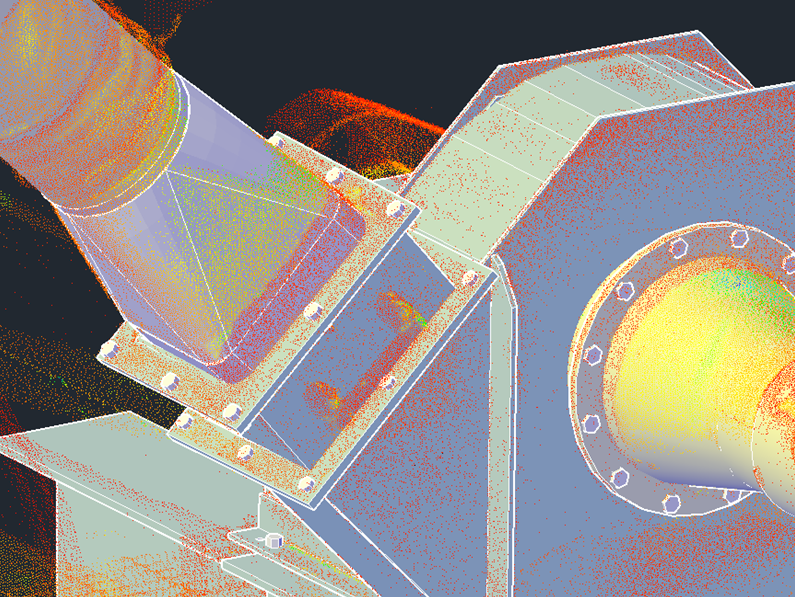 Pipe Modelling
Entire pipe sections can be modelled, including flanges, bolts and supports.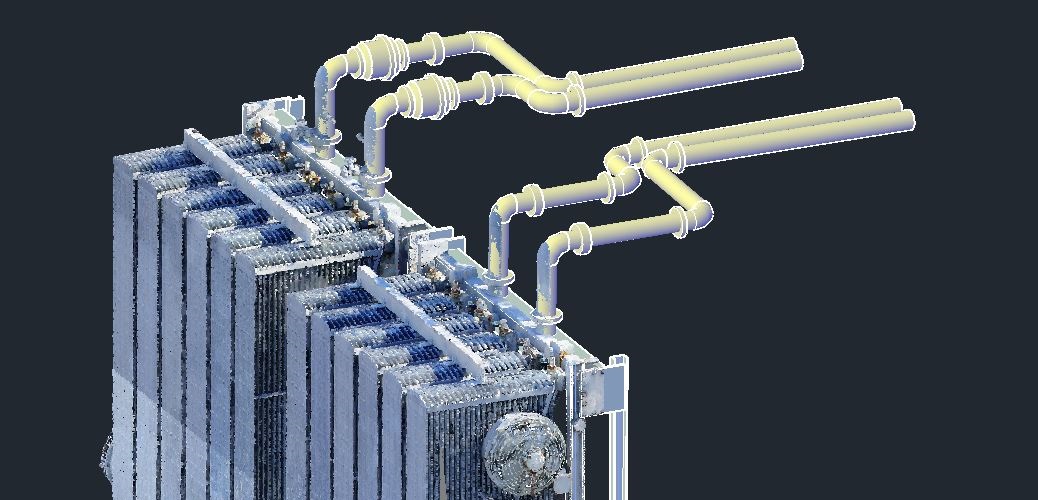 Structural CAD plans can be prepared from the 3D model, as shown below